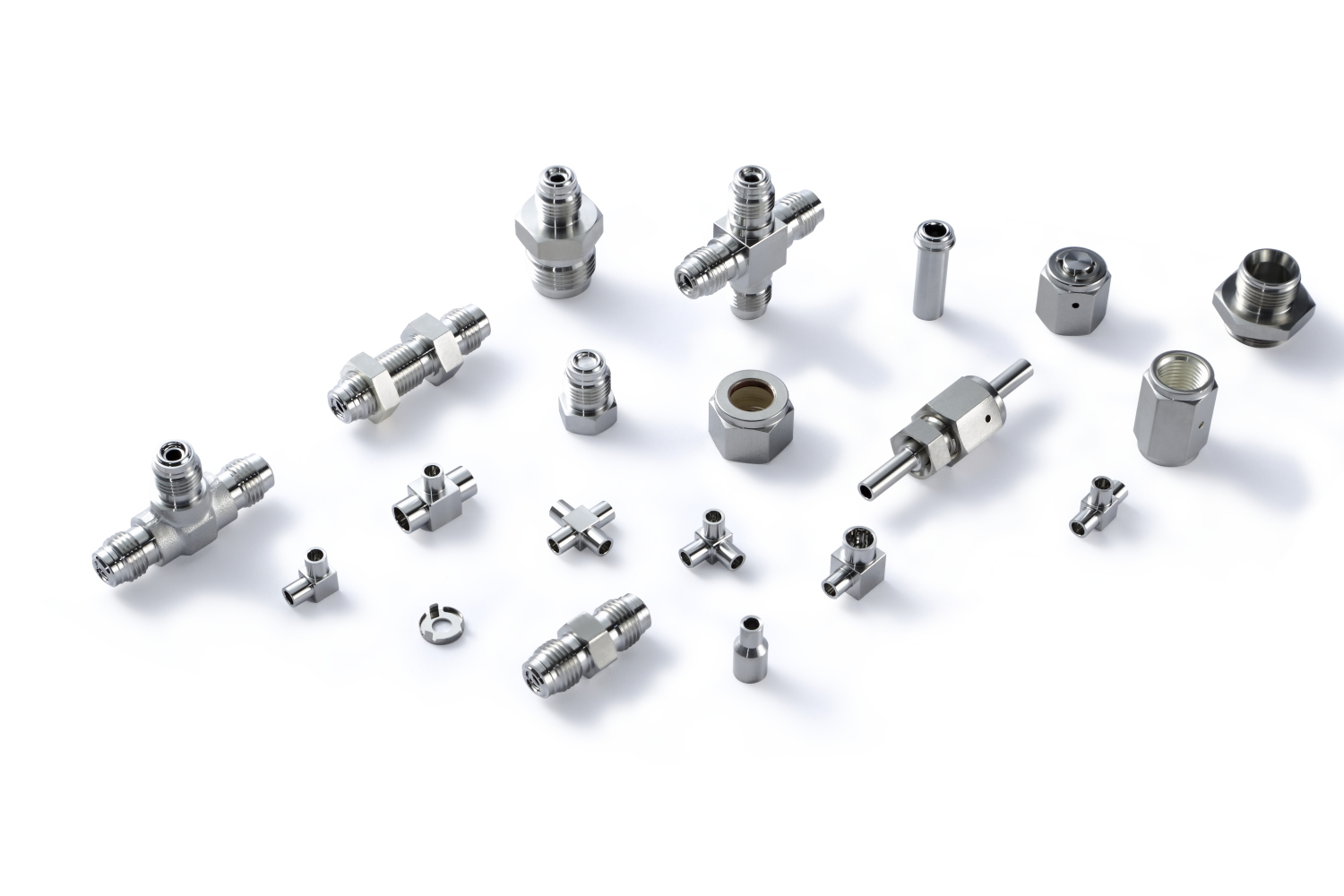 NANOPURE UHP Face Seal & Micro Fitting
NanoPure provides VC series which is reliable enough to handle majority of high purity gases demand.

As the semiconductor becoming more advance and diverse, KMC series offers a wide range supply of UHP fittings to accommodate and meets the needs of application precisely.
Female threads are silver plated in order to reduce the risk of galling and to improve the remakeability of the fitting. This high-quality plating also reduces the torque required for the fitting assembly.
All welded products are manufactured and welded according to SEMI F75,F81.
The testing and qualifying process are follow by ASTM, ANSI, ASME, ISO, SEMI & SEMASPEC standards.
catalogue